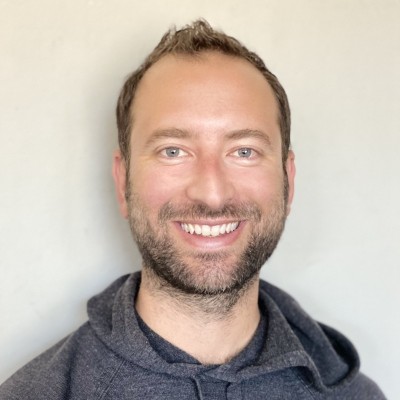 Free Popup Course
Welcome! I'm Jon Ivanco and I love the customer journey!
I specialize in building popups for ecommerce stores.
Your email list is a guarantee of making continual money, I'm here to help you maximize your efforts.
I make things like this: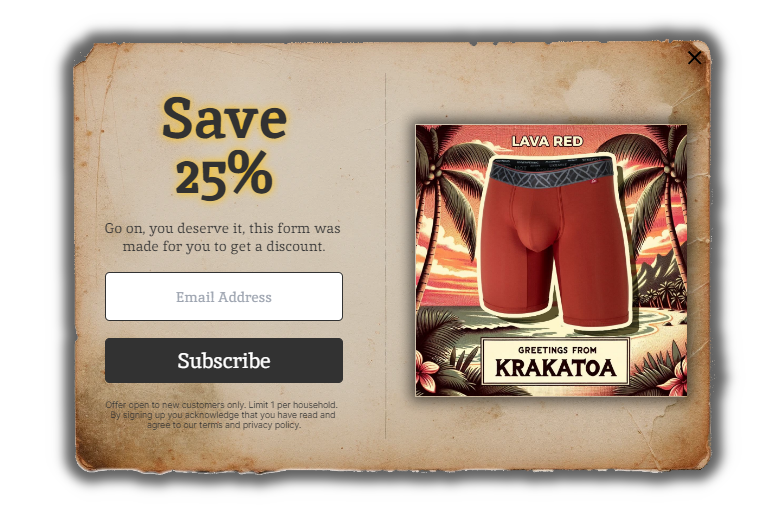 But the real magic comes with how to target visitors when they land on your website.
People overlook the importance of a good popup
Although they look fairly straight forward…
Most brands, create a popup, add an offer, then just set it and forget it hoping for the best. They don't consider testing, the pages that people land on or the source of the traffic.
After reviewing thousands of popups, the vast majority are not properly optimized.
The truth is most people were never taught how to optimize their popups.
In fact, I couldn't find a single course covering the basics of how to implement popups.
This is a problem.
The cost of not optimizing your popups compounds
Non-optimized popups cost brands 20% of their potential subscribers and up to 10% of their monthly revenue.
Over the course of a year, it could cost a business massively in their list size as well as their first time revenue which bleeds into their repeat revenue.
Don't worry though, I want to help you fix the revenue leak.
Grow your list and increase your revenue with a few simple tweaks
This entirely free course teaches you the basics to optimize your popups in just 45 mins.
"Few vids into it – learned fuckloads already. Some assumptions I had that you've confirmed and some things you talk about that I hadn't considered." – Nathan Frater Managing Director Backbone Marketing
Don't just take Nathan's word for it.
Grab your Free 30-day access by clicking below.
What's in the Course?
My course contains the basics of how to setup a high converting (that's people that buy) popups.
But will also teach you, proper targeting, locations, triggers, and how to evaluate their performance.
We'll cover:
Types of Visitors – an overview of the types of visitors that come to your website, how they should be targeted along with understanding the differences between them in terms of behavior
Homepage Forms – how to set them up including url exclusions and other considerations
Landing Page Forms – how to set them up including url exclusions and other considerations including when to trigger
Product Page Forms – how to set them up including url exclusions and other considerations including when to trigger
Subscription to Conversion Rate – reframing your signup success around an entirely new KPI
Product Page Reporting – why we have multiple forms and understanding how to properly assess what's working
Bonus: Data Teaser and Real Life example of the above
What results can you expect?
This framework typically increases subscriber rates by 20% and drives an increase of 5-10% incremental first time revenue.
Why should you trust a random guy on the internet?

You shouldn't. You should do your research, you should look at someone's socials, you should read their work, their writings. You should ask questions.

Feel free to browse my free resources and checkout my work on LinkedIn.
Why is this course free?

Quality information should be available to everyone. If you find value in this course, I'm hoping that you purchase the expanded version of this course and my customer journey course. Ultimately, if you're looking for a tool to improve your store or clients store than Formtoro becomes a no brainer.

So providing this course for free allows me to help others improve their skills to provide better services to their clients and for themselves while also serving to introduce people to advanced learnings and tools to improve the rate of success.
Why create a course for popups rather than run an agency?

I run Formtoro a data collection form software company, in selling the software I learned that a lot of agencies and brands don't know the basics of how to properly create and structure popups. Our software is used to collect more advanced zero party data to improve customer journeys.

I work with our clients to help them create data collection funnels they can use to optimize their store performance. For smaller brands this is left up to their inhouse or email team. There is no formal training in how to create popups, so I'm trying to fill the gap.
Looking for a popup app for your Shopify store?
I co-founded Formtoro one of the most powerful popup builders on the market complete with advanced reporting.
We offer a free 30-day trial. Learn more at formtoro.com