Learn How to Create Wins for Brands and Customers
Increase your sales, sign more clients, create more happy customers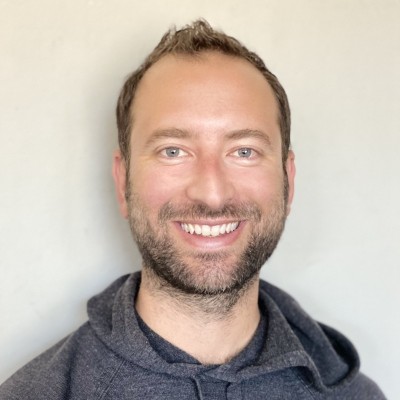 ---
Hi, I'm Jon. I help marketers become more customer centric.
I love the customer journey, I've spend the last 10+ years completely obsessing over optimizing for the customer journey vs. the company journey.
Being customer centric is putting yourself in the shoes of the end customer and focusing on all the touchpoints to create clarity and value exchanges that allow both the brand and the customer to benefit from all interactions.
There's aways a happy medium between what's good for the customer and what's good for the brand, unfortunately most brands KPIs don't accurately track for what's valuable to the customer and how they approach things.
---
Here's my promise to you:

I'm here to make you a better marketer by becoming more customer centric.

It took me nearly 20 years to learn the frameworks that I've distilled down into just 7 hours of courses.

You'll be able to use these skills to sell more products, close more clients, and start your journey towards becoming an expert in consumer marketing.
My hope is for you to grow to become an independent advocate for the Customer Journey, one that bases their decisions with a Data First Marketing Approach.
The answers are out there,
I'll teach you how to find them.
---
Why this why now?
I've been mentoring individual marketers, students, agencies, and working directly with brands for years. I've been hanging out on LinkedIn for the last 5 years consistently and realized there was a lot of bad advice being passed around.

Rather than callout all the bad advice, I wanted to do something about it, I wanted to teach people how to properly think about marketing.

So I created a post on Reddit to gauge feedback on my thoughts and opinions.
My name wasn't attached to it, so all the feedback was from complete strangers:
"Lurked here for over a decade and this is probably the most useful post I've read in that time, almost everything OP posted resonates strongly with me and is eerily similar to my own experience with performance marketing in the ecommerce space. For anyone reading this, what OP posted doesn't just work for a new DTC startup sprinting to an exit with a 4 year horizon."

Reddit User: shor
"I've been stalking every single one of your posts and comments on Reddit. Your content is literally a goldmine for people starting in ecommerce. Wish I knew this stuff when I was younger. Thanks for all the content."

Reddit User: Adventurous_Track681
"Damn. If I put in just half the work you do I might be an 8-figure marketer.

Well written and if anyone is reading the above thinking it's bullshit. It isn't. This is exactly how this shit shakes out. It's getting harder, you need data, you need capital, you need a margin, you need product/market fit and traction.

And after all that, it's still difficult and you have to keep iterating."

Reddit User: 7FigureMarketer
"Solid post OP! Very similar framework we used in our company. I sold the brand two years ago to PE and your post reminded me how much was involved. I have been tempted to start a new venture, but all the little details takes years to nail down!"

Reddit User: vipervin
"Whelp. I found my playbook. This has been the most informative read, that really you could charge people to give."

Reddit User: Accomplished_Line380
"Wow. Extremely to the point and tells you exactly what you need to know (when it comes to e-commerce at least). I took a business class in college on entrepreneurship and this post alone is more helpful then what I learned in college."

Reddit User: Front_Possibility471
"Does everyone here understand that this material can be packaged and presented as a book? I do not know what the true motives of the author to share such information, but I am grateful. At least I will reconsider my attitude to many things after reading. Thank you!"

Reddit User: Bigotedcynips
"This, ladies and gentlemen, is what a masterclass looks like. Congratulations, and well done, OP – I may or may not admit to saving this post and referencing it to teach my team and board. :-)"

Reddit User: freefisheater
"I literally search for your username here on reddit to see if you have posted something new. This is truly what data driven ecommerce looks like.

Since our last interaction a few months ago I have added more data collection to our sign up form, and have seen an increase in sign up rate. This surprised me, as I thought more input fields would lead to lower subscription rate.

With the data I now collect through the signup form, I am able to do cohort analysis of LTV. And adjust our content marketing, product development accordingly."

Reddit User: Sjuffaluffa
---
That post became my Blueprint
I had a lot of people reach out to book calls, ask questions, ask for a newsletter, ask about a course etc. I hadn't really considered it.

Over the past 3 years I've written more than 150,000 words about ecommerce and ecommerce strategies. It was just being used as internal guides for partner agencies and clients.

I had always been against courses…but this post changed my mind, could I provide real value to people that was better than the other crap out there at a price that was more affordable than some of the other stuff out there?

People that have previewed them have said the value is crazy and I wouldn't have it any other way.
"Few vids into it – learned f*ckloads already. Some assumptions I had that you've confirmed and some things you talk about that I hadn't considered."

Nathan Frater – Managing Director Backbone Marketing
---
How to Approach the Content
---
Frequently Asked Questions
Why should you trust me, a random guy on the internet telling you what to do?

You shouldn't. You should come in skeptical, you should read through all the free materials on this website, you should take the free popup course, you should make up your own decisions on what quality learning looks and feels like.

You should go through my old posts on LinkedIn.

You should make your own decisions. If you're really unsure, shoot me an email at jon@ecomwithjon.com
Why create a course instead of profit off your knowledge directly?

I've got enough on my plate already, software company Formtoro, partner in an ecommerce brand, a few blogs, mentoring, and consulting.

People will always pay for the first hand experience, this just allows me to level up the playing field and help others succeed at a higher level.
How did you learn all this stuff?

Years of trial and error. Business fundamentals and logical reasoning aren't really taught in today's society, the goal is for everyone to make everything seem as easy as possible.

None of it is easy, but with a proper framework, there's at least a structured approach to achieving results. I've been after a framework that could provide the best chance of achieving results, it's not perfect, but by taking a Customer first approach, it helps us be more long term thinking that the Company Journey approach.

In short, reps, a lot of reps.
Can you guarantee I'll make my money back on these courses?

There are no guarantees in life, like much of learning, it's not in the knowledge but in the application of the knowledge.

If you apply what's been laid out in these courses, you will make money of that I'm certain. If you apply even just a little bit of what's laid out, you should be able to increase the revenue of your brand accounts.

Optimized we've seen growth in the thousands within just a few days by following the steps outlined in these courses.
Do you offer paid consulting?

Yes, I do. You can book something at my hourly rates here: Jon Ivanco Calendly

Additionally, if you want to use me as more of an ongoing resource you should checkout JaaS (Jon as a Service) it's more cohort group learning.
---
Actual Results Screenshots:
The highlighted portion is extra revenue generated from following the strategy in the free popup course.


---
Ready to get started?