Ecommerce is hard.
If it was easy, everyone would be rich.

Let's make it easier.
I've been involved in marketing since 2004. I've held various roles over the course of my career before fully committing to the customer journey in the ecommerce space over the last 8 years.
I led marketing for LIFX from 2015-2019 helping them grow from sub $1m revenue to over $30m in revenue resulting in a $50m+ acquisition in less than 4 years.
Working with our largest partners, Amazon, Google, and Apple, and having access to customer device usage from cloud connected devices, I learned the importance of both the customer journey and data collection first hand.
It was enough for me to decide to start my own company, Formtoro, a data collection and analytics company in the ecommerce space where we work with ecommerce companies to build customer journeys that convert.
I am currently helping a solo entrepreneur brand grow to $8 million in revenue all bootstrapped.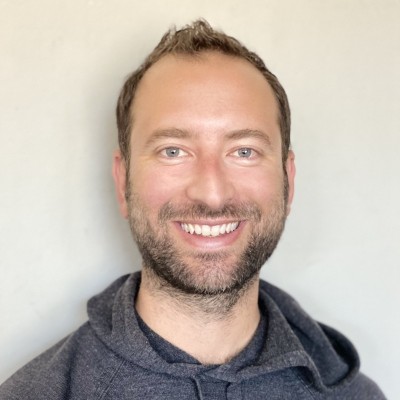 I believe in Data First Marketing.
I don't believe in guessing.
Here's what strangers on Reddit say about my content
Lurked here for over a decade and this is probably the most useful post I've read in that time, almost everything OP posted resonates strongly with me and is eerily similar to my own experience with performance marketing in the ecommerce space. For anyone reading this, what OP posted doesn't just work for a new DTC start up sprinting to an exit with a 4 year horizon.
I've been stalking every single one of your posts and comments on Reddit. Your content is literally a goldmine for people starting in ecommerce. Wish I knew this stuff when I was younger. Thanks for all the content.
Damn. If I put in just half the work you do I might be an 8-figure marketer. Well written and if anyone is reading the above thinking it's bullshit. It isn't. This is exactly how this shit shakes out. It's getting harder, you need data, you need capital, you need a margin, you need product/market fit and traction. And after all that, it's still difficult and you have to keep iterating.
Solid post OP! Very similar framework we used in our company. I sold the brand two years ago to PE and your post reminded me how much was involved. I have been tempted to start a new venture, but all the little details takes years to nail down!
I copied this this entire post so I can go through it for my brand. I understand almost all of it - and as a solopreneur, lots to digest. Thank you.
Whelp. I found my playbook. This has been the most informative read, that really you could charge people to give.
Wow. Extremely to the point and tells you exactly what you need to know (when it comes to e-commerce at least). I took a business class in college on entrepreneurship and this post alone is more helpful then what I learned in college.
Does everyone here understand that this material can be packaged and presented as a book? I do not know what the true motives of the author to share such information, but I am grateful. At least I will reconsider my attitude to many things after reading. Thank you!
This, ladies and gentlemen, is what a masterclass looks like. Congratulations, and well done, OP - I may or may not admit to saving this post and referencing it to teach my team and board. 🙂
I literally search for your username here on reddit to see if you have posted something new. This is truly what data driven ecommerce looks like. Since our last interaction a few months ago I have added more data collection to our sign up form, and have seen an increase in sign up rate. This surprised me, as I thought more input fields would lead to lower subscription rate. With the data I now collect through the signup form, I am able to do cohort analysis of LTV. And adjust our content marketing, product development accordingly.
Why strangers on Reddit?

They aren't paid to shill.
The only two guides you need to start:
Want to really level up your skills and get a jumpstart on advanced strategies?
There are no shortcuts.
There are only solid fundamentals.
You probably have questions
This is a snapshot of our store for last 180 days. (current as of July 26, 2023)
When not out of stock of some of our best sellers our conversion rate averages over 8%.
Snapshots of my strategy applied in just 7 days
Go on, give these a read: